Walls & Roof

LIVRAISON : 3ème Trimestre 2023
Nouvelle opération
N'hésitez pas à nous contacter
104/108 Avenue de la République, 94800 Villejuif
A seulement 10 min à pied de la future station du Grand Paris Gustave Roussy, vous bénéficiez de la TVA 5,5% avec nos villas d'exception 4 ou 5 pièces en triplex avec jardin privatif, cave et parking.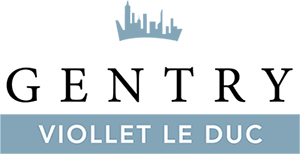 104/108 Avenue de la République, 94800 Villejuif
Villa 5 pièces
à partir de
Surface habitable de 100,75 m²

4 chambres

Jardin privatif

Parking et cave
* Prix TTC TVA 5,5%. Selon les stocks disponibles.

AU COEUR D'UNE VILLE ANIMÉE
ET CONNECTÉE
Villas 4 et 5 pièces en triplex avec jardin privatif, idéalement situées au sud-ouest de Villejuif AUX PORTES DE PARIS au cœur d'un environnement résidentiel verdoyant en bordure du parc des Hautes Bruyères !
Des prestations de qualité :
Architecture contemporaine
Maisons 5 pièces avec jardin
Harmonie des volumes et économies d'énergie
Chauffage individuel
Parking sécurisé
Caves
Facile à vivre grâce à un réseau de transports dense. La résidence est desservie par le réseau de bus et se situe à moins d'1 km de la future station Gustave Roussy (Métro lignes 14 et 15).
Offrez-vous un cadre de vie agréable avec un large choix de commerces, de restaurants et de services de proximité
Vous profitez de tous les établissements scolaires à proximité, de la maternelle au lycée.
Villejuif dispose d'une offre culturelle et sportive d'une grande diversité, médiathèques, Théâtre Romain Rolland, Cinéma, Ecole municipale des Beaux-Arts, conservatoires, nombreuses infrastructures sportives et vie associative.

30 ans d'expérience en immobilier
Walls and Roof crée des logements de caractère où il fait bon vivre, parfaitement intégrés dans leur environnement. Promoteur local, tous nos programmes sont réalisés dans la métropole Lilloise et en île de France.

Plus qu'un promoteur, Walls and Roof a pour but de concrétiser les rêves de ses clients. Sélection des meilleurs sites, collaboration avec des professionnels reconnus, prestations de qualité, et respect de l'envi­ron­nement sont au cœur de son exigence.